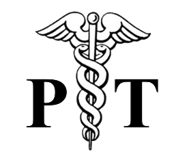 Physical / Occupational Therapist
Revive helps your patients and practice
Finally, a new option that allow you to proactively engage your patients diagnosed with light bladder leaks or Stress Urinary Incontinence.
Treat with Revive® to jump-start your patient's recovery from :
Stress Urinary Incontinence (SUI)
Early stage prolapse (I, II)
Post-partum
Physical and Occupational therapists have found Revive®  to be extremely successful for their patients.
With respect to their practice, they find that it improves their retention and compliance rates with early success.
Learn more about Revive® to support your practice and patients. Let's make staying dry a priority.
Pelvic Floor PT
Revive Support
Join Our Affiliate Team
Give the Gift of Confidence and Comfort
Ovala, Ine., is proud to offer our customers and affiliate partners the chance to improve women's wellness, health, and quality of life by reducing SUI and light bladder leaks.
By joining our affiliate program, you can create revenue by providing access to Revive.
How does this work?
Let's do this together! Join us on our journey to improve the health of millions all while earning between 2- 10% for each qualified purchase.
Additional Affiliate Benefits:
Earn commission on Revive® 

sales

Exclusive newsletters and webinars
Exciting promotions, banners and creative 

marketing materials

Affiliate-only special offers & promotions
Prizes and

giveaways

for high-performing affiliates
It's free to join!
Anyone can become an affiliate! Fill out our online registration form
Join our Affiliate Program and grow your practice. Click Here !
Once we have reviewed and approved your site, we will contact you to get started.